Thieves (prototype)
Fan book with post and screw binding.
Woodcut images with letterpress printed text from photopolymer plates.
estimated completion, Fall 2016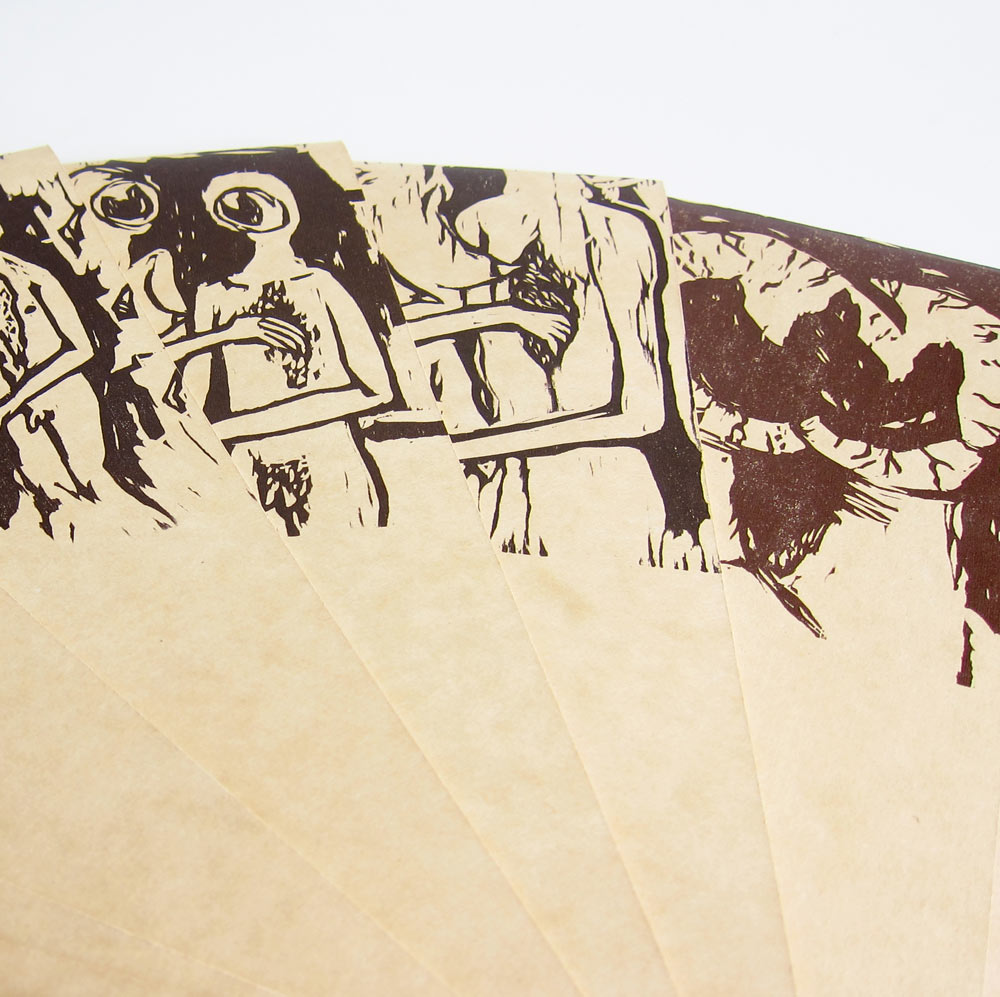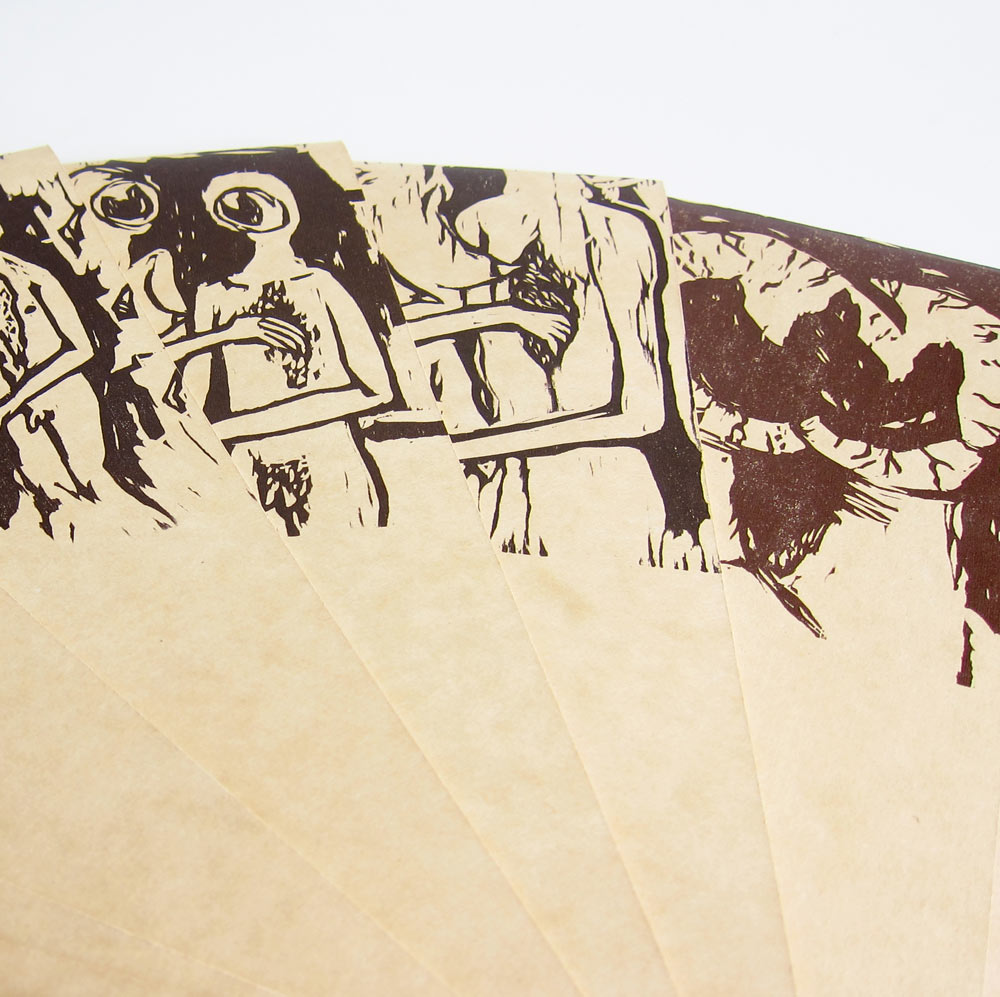 Eye For an Eye
Printed cards with handmade enclosure. Photopolymer intaglio and woodcut.
Edition of 20
2013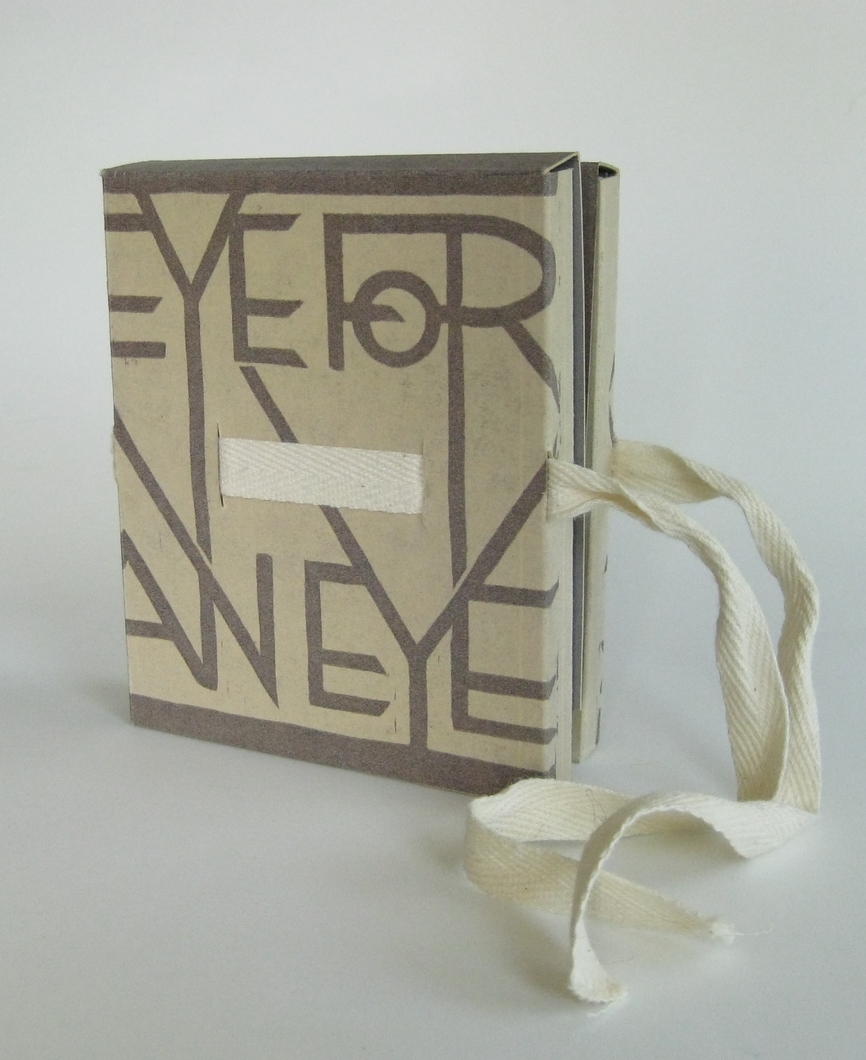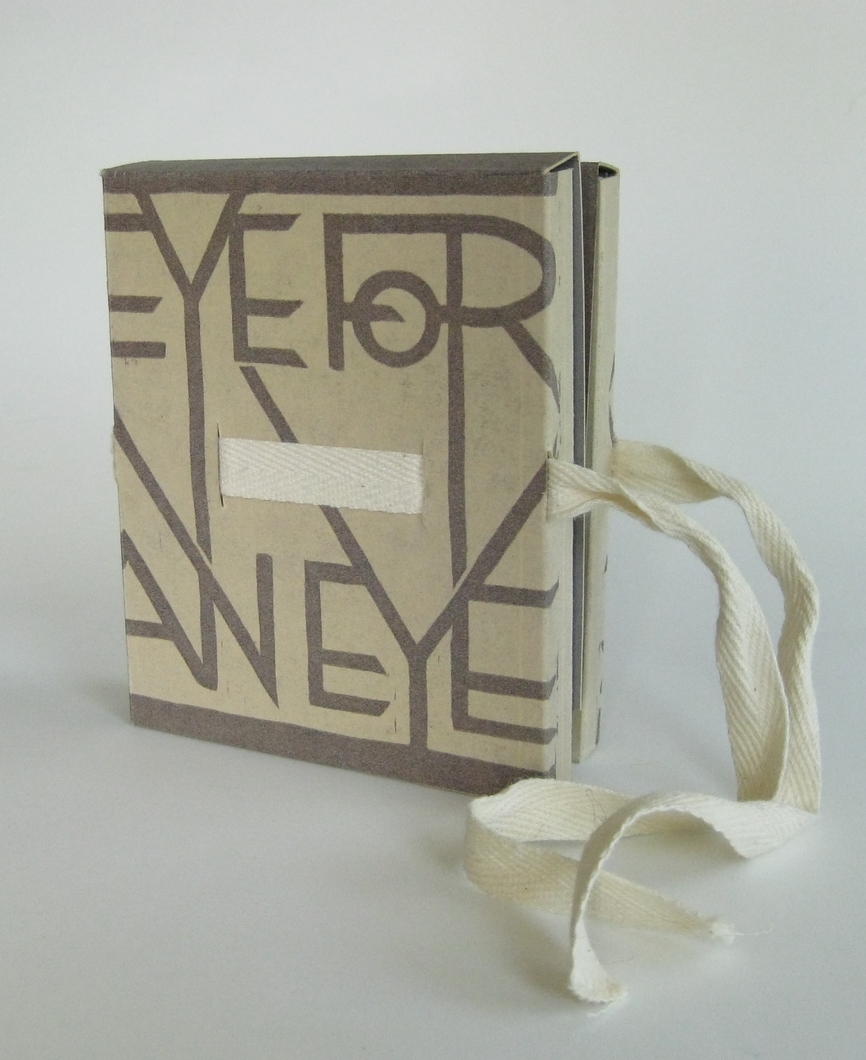 A Knife Moved Him
Two part pamphlet stitched book with lettepress from handset type and digital typography.
Edition of 5
2012
Trace
Handmade book with letterpress and etching.
Edition of 17
2004